Hi guys!

Today I am reviewing a new VR app from Oculus. It's called Workrooms and is supposed to give rise to their massive Horizon project, and immerse all of us in a huge metaverse.



First impressions are just WOW! I didn't expect it to be so simple, straightforward and easy to use!

By the way, I had already tested similar VR apps before, where a company of people can stay together in one virtual reality - VR app 'Engage' is a good example, and there are also a number of other, pretty similar programds. In general, the function of Workrooms is generally the dame, but a number of cool features that immerse you in the depths of virtual reality make this app stand out.



First of all, my favorite feature was the large interactive whiteboard. What is more, this is a board for EVERYONE in the virtual room! Your friends and colleagues can walk up to it, draw something, and display images from the computer on a shared screen. By the way, your notes can be uploaded to the cloud later or re-used in the virtual reality. At the same time, you hold the controller like a pen and write directly on the table or on a vertical surface in your room. And the whole team can see what is happening on your desktop if you allow it to them.

Secondly, your desk is transferred directly to virtual reality! Before I kept wondering why Oculus had recently got the opportunity to add my table and sofa to the VR. It turns out that's why! Now your table is not only in the real world, but also in virtual reality! To add your desk to the VR, just toch with the controller the edge of the table and slide it along the bottom edge, and then click on the trigger. Ready!




Third, your keyboard can be brought into virtual reality too! However, this option is supported only by a few keyboards - mine, for example, would not work.

And most importantly, you can transfer your computer desktop to VR! Your desktop in virtual reality shows all the same a regular desktop of your computer, and you can control it with your hands - don't forget that the controller is used exclusively as a pen, marker or an eraser.

Moreover, you can create your own avatar inside the program. What I personally found cute is the fact that Oculus does not let you forget that they are about diversity, and all of that kind, so you will see a girl in the hijab many times. Thanks Oculus, we appreciate it! But to be honest, as a lady, I lacked some of the femininity of avatars. All creatures turned out to be a little asexual. I would like both longer eyelashes and more beautiful hairstyles, but here we also need to understand that if we got 10 times more options for creating avatars, it would be very tedious to create them, so some common features are okay.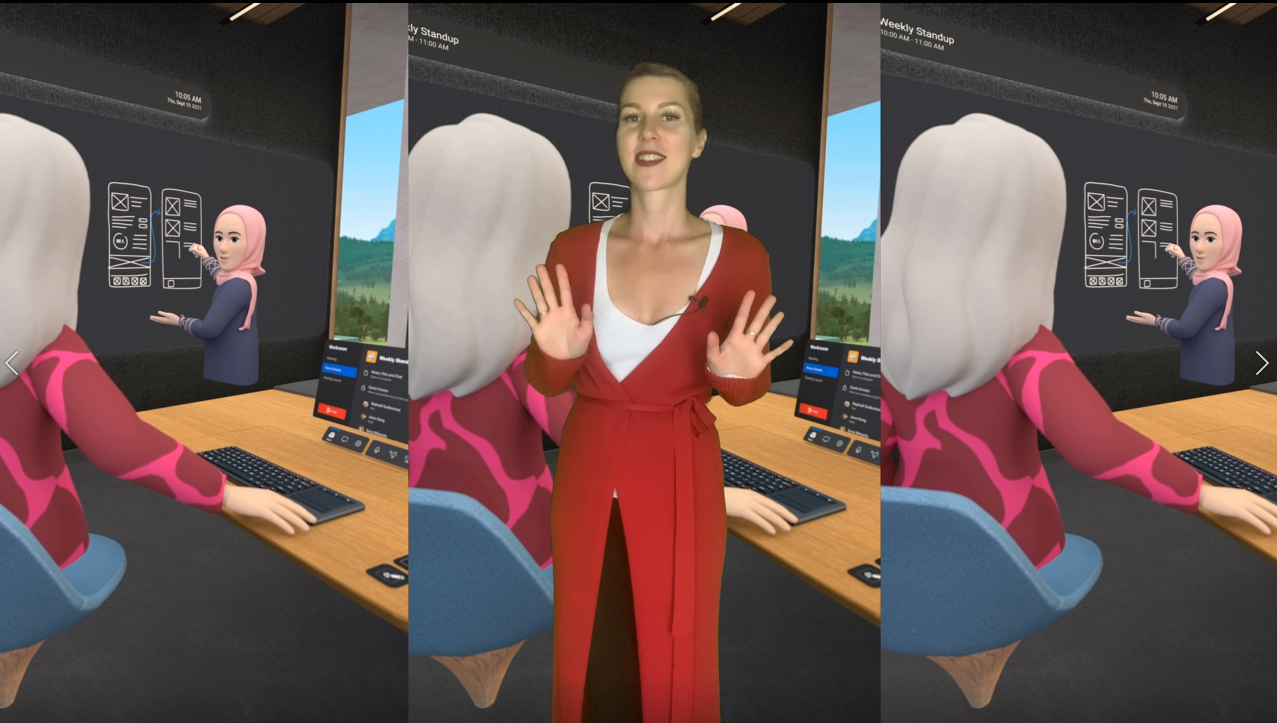 The main thing that the app gives, is the very immersive effect! The period of lockdown and the fact that many of us were far away from each other, showed that people lack that live communication, when we feel some kind of unity and common presence. Virtual reality is able to re-create this! The visuals, although they look pretty cartoonish, are very bright and cool, so the feeling that you are inside the room is totally guaranteed.

By the way, if you can't join your colleagues in virtual reality - that's okay! Just turn on video calling and attend the meeting via video conference.

Why do we feel this immersive effect?

First of all, because we have transferred several real objects to virtual reality. We have already discussed it.

Secondly, the developers have added a spatial sound effect to the application. What does this mean - if your colleagues sit a little further from you, or vice versa, a little closer - their voice, accordingly, will also be heard a little quieter or a little louder.



And the third cool option, which also distinguishes the application from its peers, is hand tracking! Your hands and their gestures are completely transferred to virtual reality and it becomes quite easy to control them within 3-5 minutes - you quickly get used to controlling your hands. Thanks to this option, you can shake hands, show your thumb - well, or middle finger, if something goes wrong, wave to each other and feel the same immersion effect even more.

The only thing that, as it seems to me, users may not like is the need to use a stationary computer (moreover, one computer for one VR headset) in order just to activate the option of participating in virtual reality. However, if you want install our juicy VRAYU app to your VR headset, you will also need a one-time activation via a computer - but then you can use only VR glasses, without the help of a computer, as much as you like!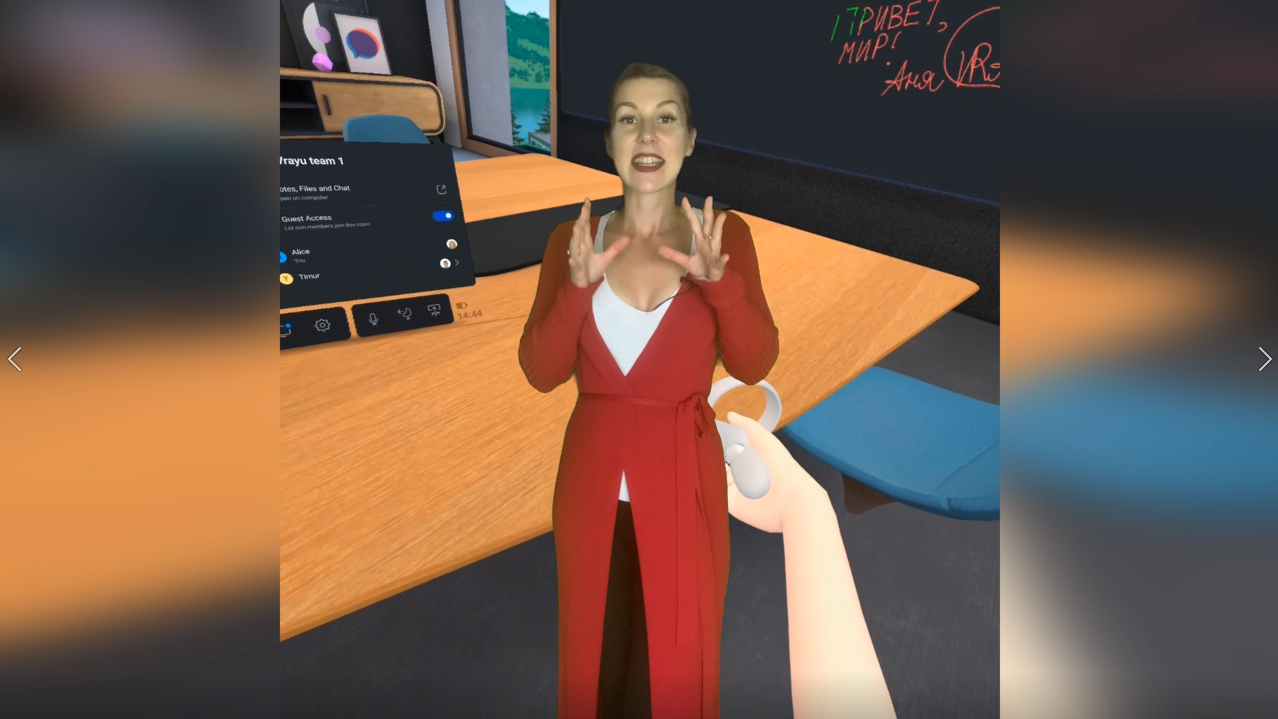 Another fact about the Workrooms app is that it is available for Oculus Quest 2 only.

I highly recommend you giving Workrooms a try! And I also have a proposal for companies: if you want to try moving your team into virtual reality, then I will be happy to help you with this! To do this, you can order up to 10 VR headsets for your team with a 15% discount and I will help you in setting up the virtual event. Write me for more details.

See you in virtual reality!

ORDER VIRTUAL REALITY GLASSES HERE